This sterilization cup have design patent. This cup mainly uses 280nm UVC light source to destroy the DNA chain of bacterial virus, so that the bacterial virus can't be replicated. The material of the cup body is SUB304 stainless steel and leather, and the materials of the cup cover are SUB304 stainless steel and food grade PC. There are waterproof button, waterproof Micro USB Android charging interface, OLED display on cup cover. The cup is physical function, environmental protection, safe and non-toxic. It can sterilize in water quickly, 450ml water finishing sterilization only need 90 seconds. There is built-in UVC LED high temperature protection fixture, it will stop sterilization when the UVC temperature >50℃ to protect the internal key parts. The cup can auto detect water temperature and heat preservation. OLED displays the temperature and sterilization process and electricity. The cup is portable sterilization, it is widely used on where need sterilization such as toothbrushes, keyboards, mobile, phone, mouse, small wounds, outdoor expedition ect.
Product Pictures: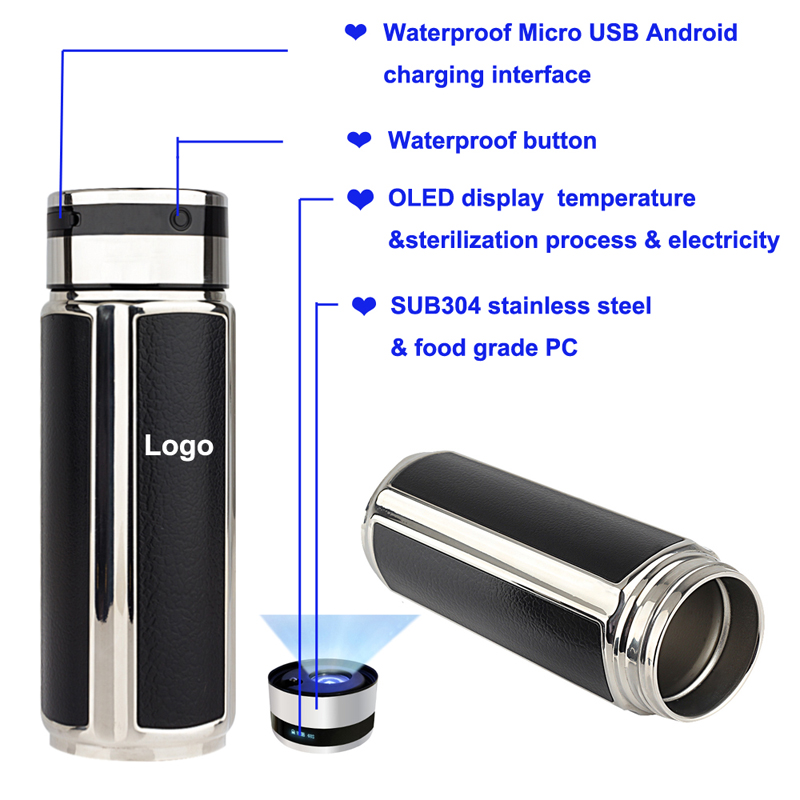 Good bye, slow charge!
60 minutes quickly charge 80% when battery power off, 90 minutes charge 100%. Built-in smart power supply management chips and short circuit protection function, Micro Android USB charging interface.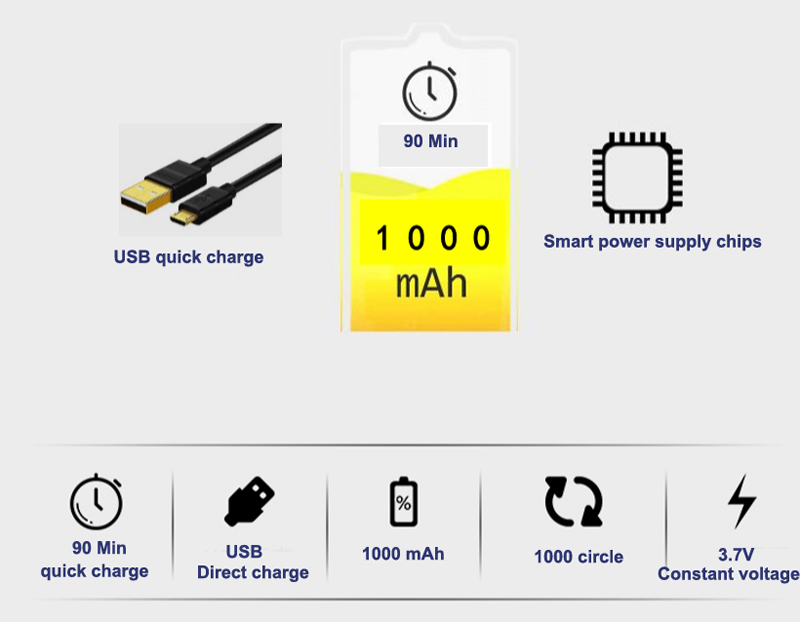 Ultra low standby power consumption. Standby 2 month for no operation. Full charge can sterilize 120 times, using 2 month if 5 times sterilization each day.
Product data
| | |
| --- | --- |
| Item No. | STER-CUP 17A |
| Display | OLED |
| Ster. time | 90 Seconds |
| Ster. working termp. | 0-50℃ |
| Temp. detect display | 0-100℃ |
| Battery material | A+ Lithium Polymer Battery Core |
| Battery capacity | 1000mAh |
| Charge data | 0.5-2A/5V constant currency |
| Battery lifetime | 1000 times circle |
| Materials | Food grade PC+ SUB304 Stainless steel |
| Internal waterproof IP | IP67 |
| External cup cover | IP64 |
| Waterproof button | >10000 times |
| Size | 170*75mm |
| Weight | 150g |
Multipurpose, Portable, don't hesitate!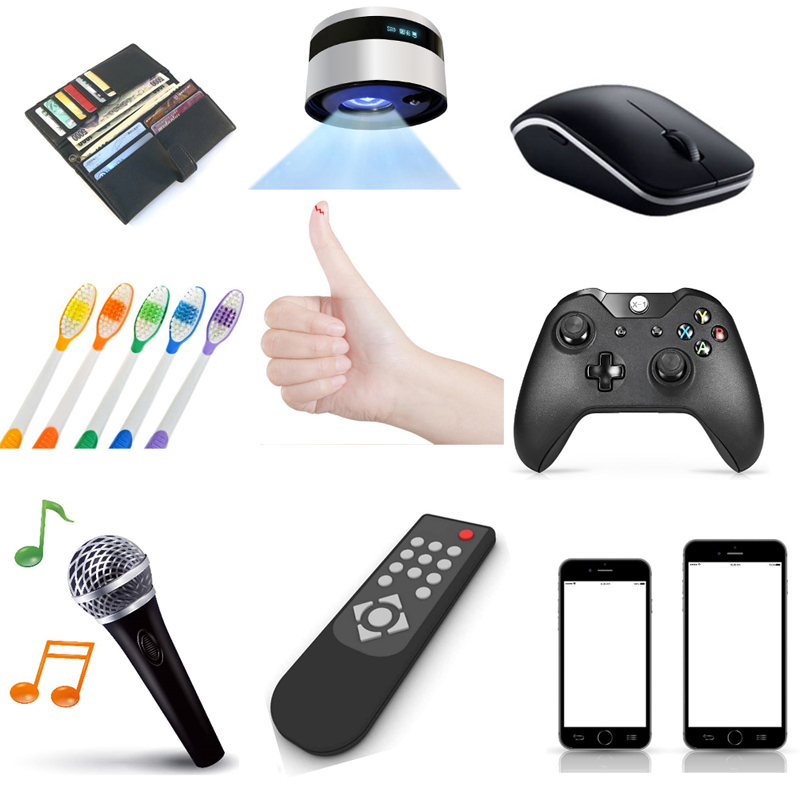 Note:
The key component UVC led light source of his Sterilization cup will produce 280nm UV light, it will damage eyes and skins in short time spot. Please do not directly look at it and irradiate normal skins! The company will not afford any responsibility for the damage and loss caused by incorrect operation of this cup.